Divernon Fire Protection District
The Divernon Community Fire Department was established in 1900. In 1956 the Divernon Fire Protection District was formed by voter approval, and it provided expanded coverage to the Glenarm area and parts of Ball and Auburn Townships.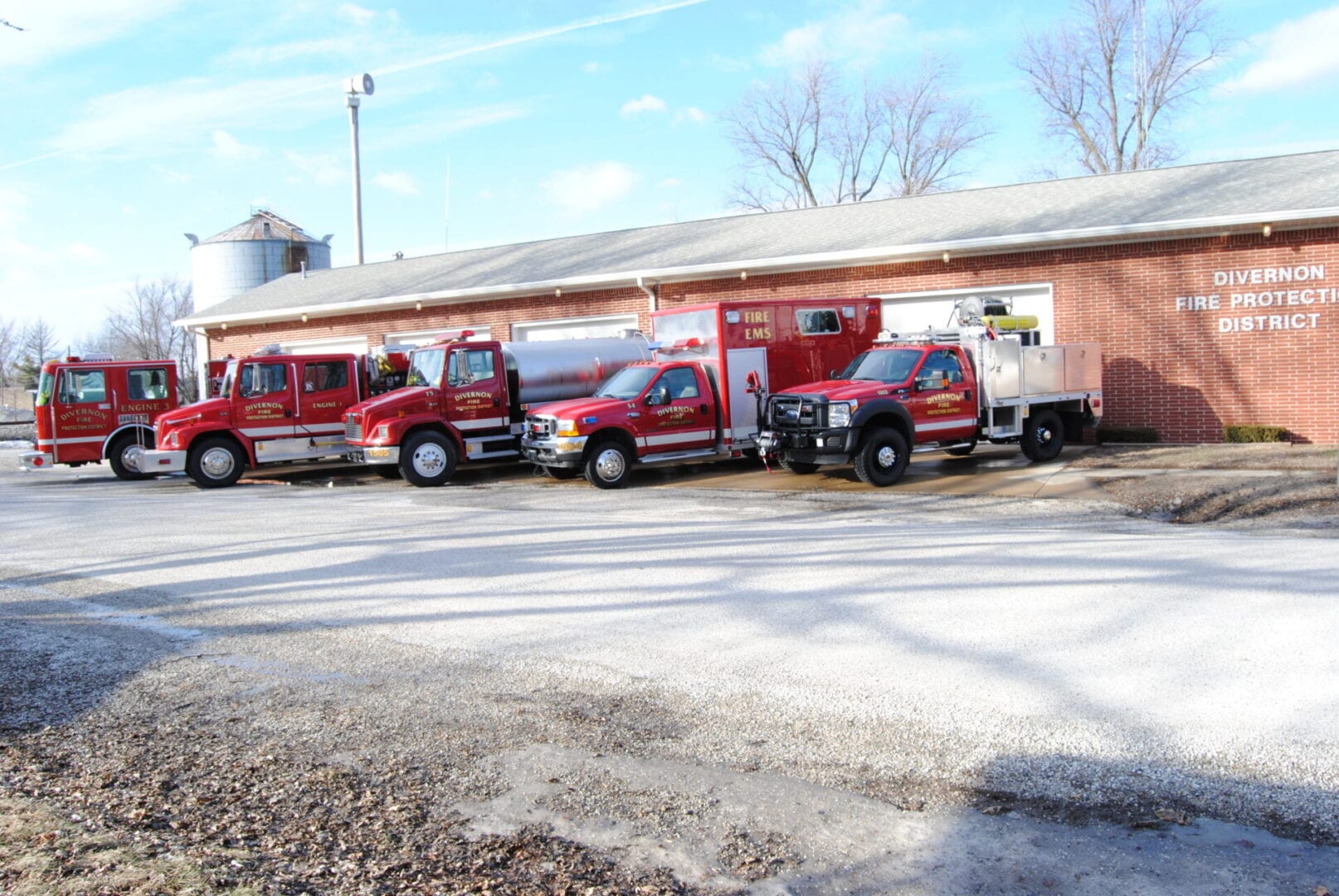 The Divernon Fire Department helps people in emergencies every day. They respond to medical emergencies, vehicle accidents, fire and gas emergencies, and serve as trained weather spotters.
Whether it's a local disaster or a medical emergency, our essential work is made possible by people like you, who learn how good it can feel about lending a helping hand.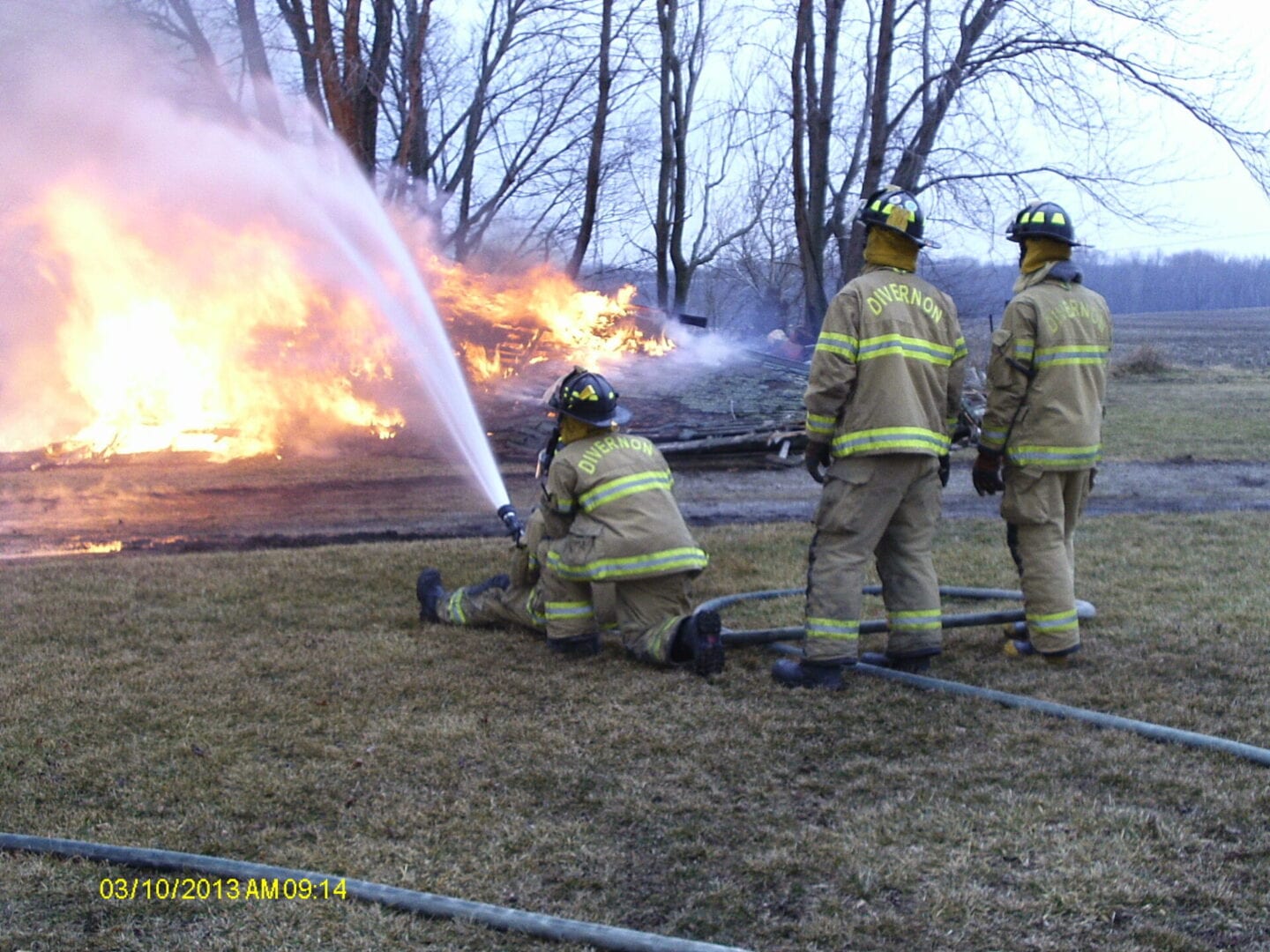 The Divernon Fire Department Needs You!
Divernon Fire Department
CANCELLED
CANCELLED
AT THE FIRE HOUSE
CANCELLED
CANCELLED
ADULTS
$ 10.00
CHILDREN UNDER 8
$ 5.00
2021 Total: 206
Last updated: 10-7-2021
Structures 0
Vehicle 4
Field & Brush 6
Other Calls 32 (False calls, alarms, illegal, odor investigations, etc.)
Vehicle Accidents 24
Medical Emergencies 113
Fire 13
Medical 14
Fire 21
Medical 13