Fire Prevention Calendar - The Divernon Fire Dept is looking for sponsors for its 2022 16th issue yearly calendar. There are double ad, full ad, half ad sizes and a sponsor fee for the center photograph. Prices vary depending on size, color, font. The photo sponsor fee is $250.00. Contact the Fire Dept if interested in becoming a sponsor.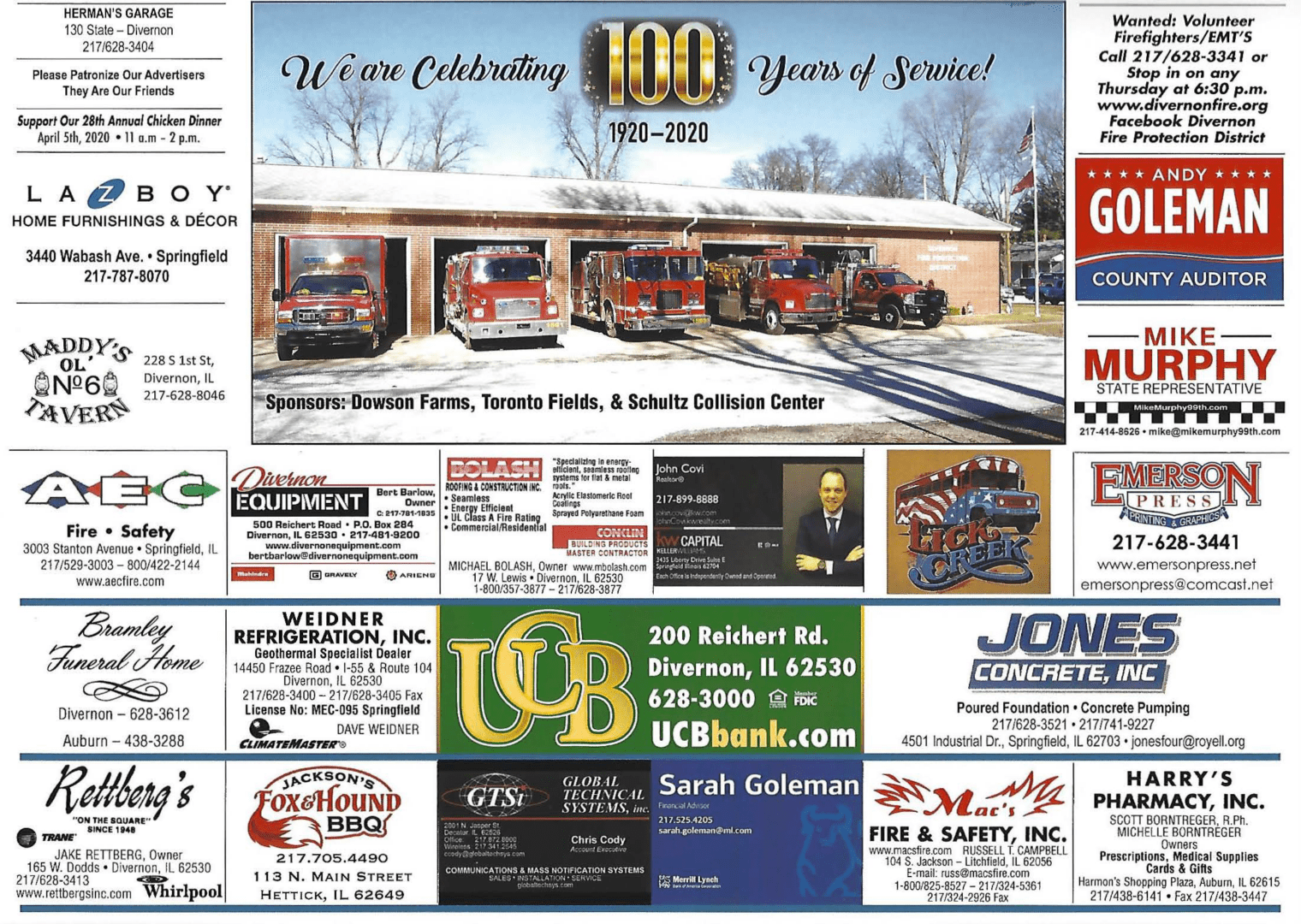 The Divernon Fire Department has an active JFF (Junior FF) program. Anyone age 16-19 who is interested in learning more about firefighting skills and becoming involved in your community can join. For more information contact the Fire Dept at the number listed on the contact page.
Shown below are the two color codes used on the fire hydrants in the Village of Divernon. This tells firemen how much water to expect out of the hydrant for flow purposes.
More information on the NFPA (National Fire Protection Association) code 291 concerning fire hydrant markings can be found at: http://www.nfpa.org
Knox Box program - www.knoxbox.com As of July, 2007 the Village of Divernon along with Divernon Fire Protection District has a Knox Box requirement for all new built or constructed structures to have a Knox Box installed on the property prior to occupancy of the structure.
Type of structures that are required are Commercial or industrial which have an automatic fire alarm or fire suppression systems or which may restrict entry during an emergency by FD , Multi-family residential structures which have restricted access through a locked door to the common access corridor, governmental structures, schools, churches and other areas in which assemblies occur. The complete village ordinance can be seen at the Village Hall 50 East Brown St. For more information on the type and costs of Knox Box units contact the Fire Dept at the number listed on the contact page. The standard Fire Dept contact letter can be seen here: Knox Box Form Letter
Rural Address yard sign program
All residents in the rural fire protection district can have a FD sign erected at the entrance to their property at no cost to them. Contact the FD for more information.
The RED DFPD indicates which Fire Protection District the residence is in. The GREEN number indicates the rural house address.
The Divernon Fire Dept provides these programs to the school district and any other groups for free. The Fire Dept has a Sparky's Hazard House display, fire safety videos, pamphlets, pre-plan fire inspections of your business and fire station tours.
Fire Training

Held the first and third Thursdays of each month at 7PM.