Mutual Aid Provider to Divernon
The Divernon Community Fire Department has an ISO fire rating of 05/5Y and provides emergency medical care at the B/D Limited Med level. DFPD provides mutual aid to all surrounding communities and assists the Village of Divernon with weather spotters.
Integral Part of Community
The DFPD strives to be an integral part of the community by participating in and hosting different events within the community. The DFPD is governed by the appointed board of trustees and operates from an annual budget supported through taxes.
Board meetings are held on the 3rd Wednesday of the month at 7:00 PM.
OCTOBER 13th SPECIAL MEETING at 7PM, regular agenda, AFG grant review and acceptance, Executive session Personnel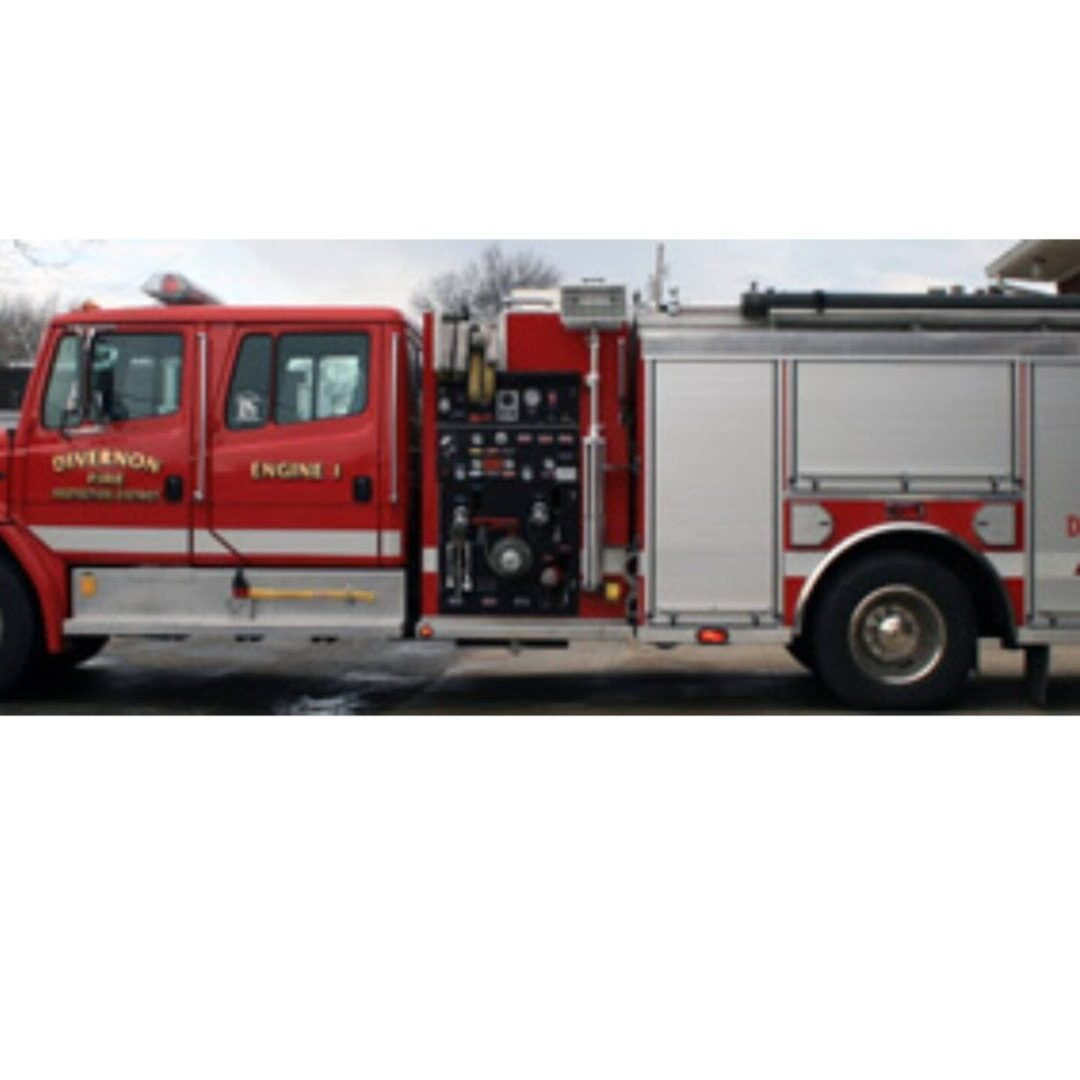 Engine 1501
1997 Alexis Freightliner 1000 GPM pump with 750 gals of water. It provides vehicle extrication equipment, light rope rescue, vehicle fires, equipped both with Class A and B foam. It also serves as a 2nd unit for structure fires.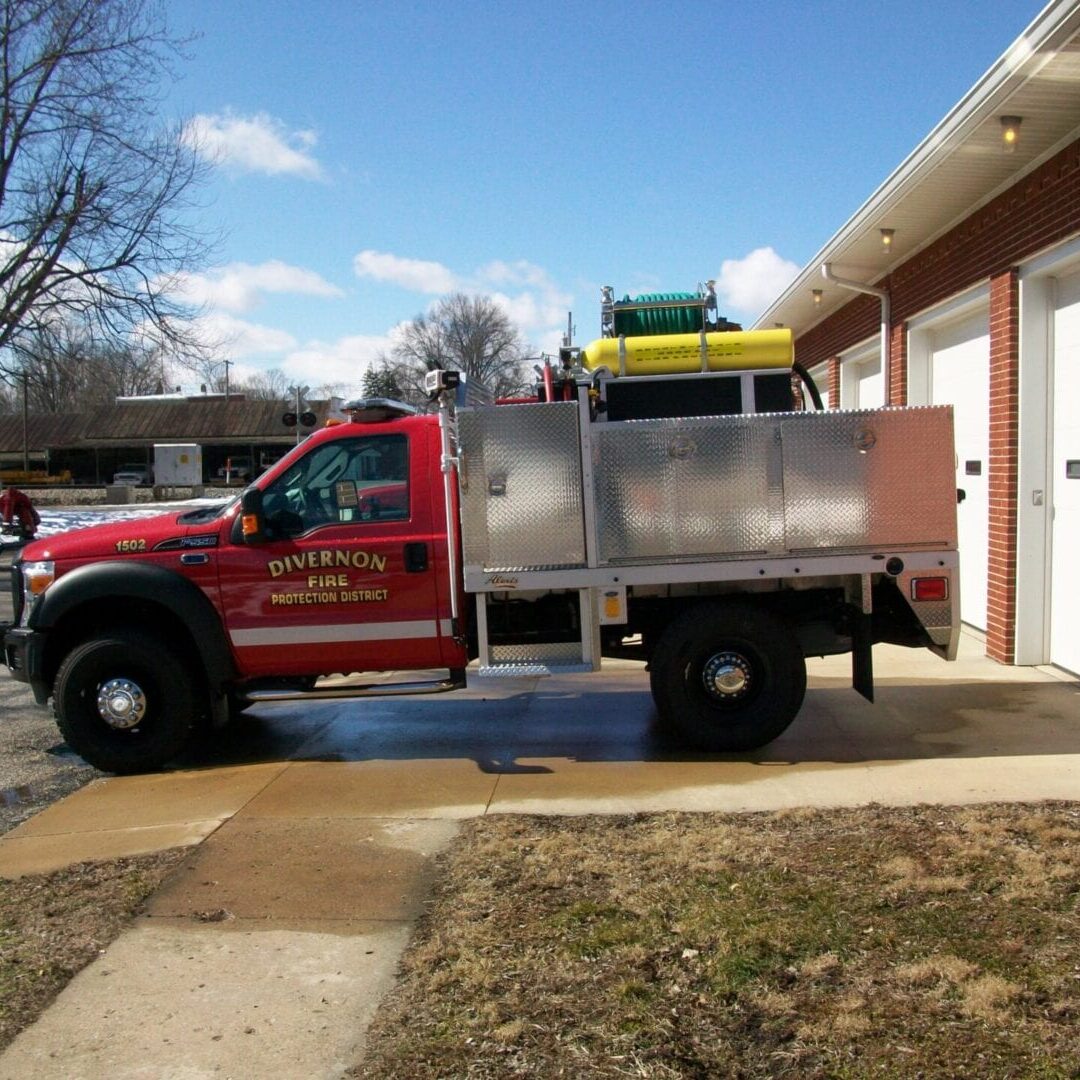 Brush 1502
Alexis 2012 Ford 550 4x4, 400-gallon tank, front spray nozzle.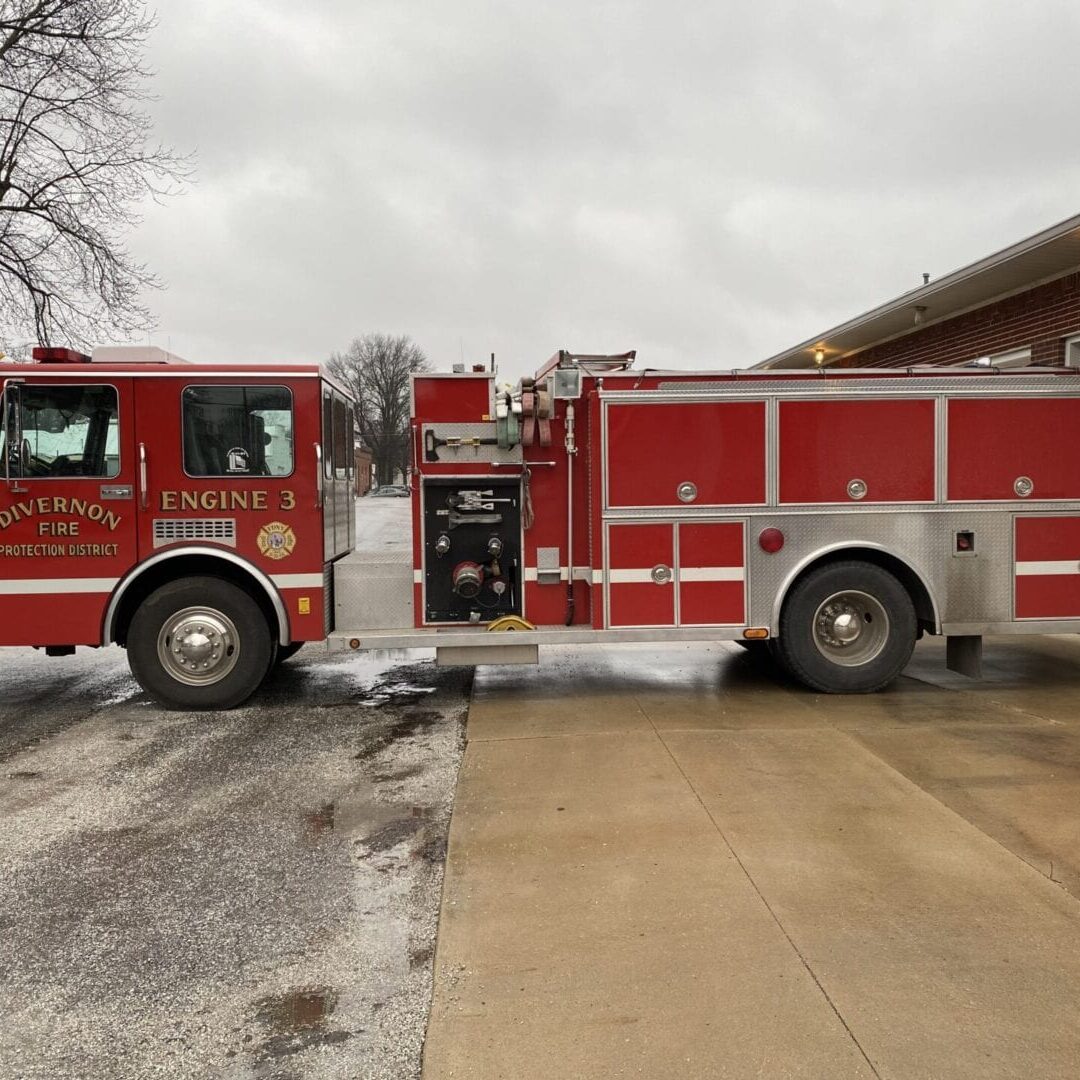 Engine 1503
1993 Alexis Custom Cab 1000 GPM pump with 1000 gals of water. It is the main structure fire truck.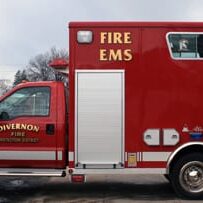 Squad 1504
2001 Alexis Ford 550 medical unit. Its main purpose is all medical calls and vehicle accidents. It also serves as a rehab area for firefighters, air-supply refill stations and a command post on larger-scale incidents.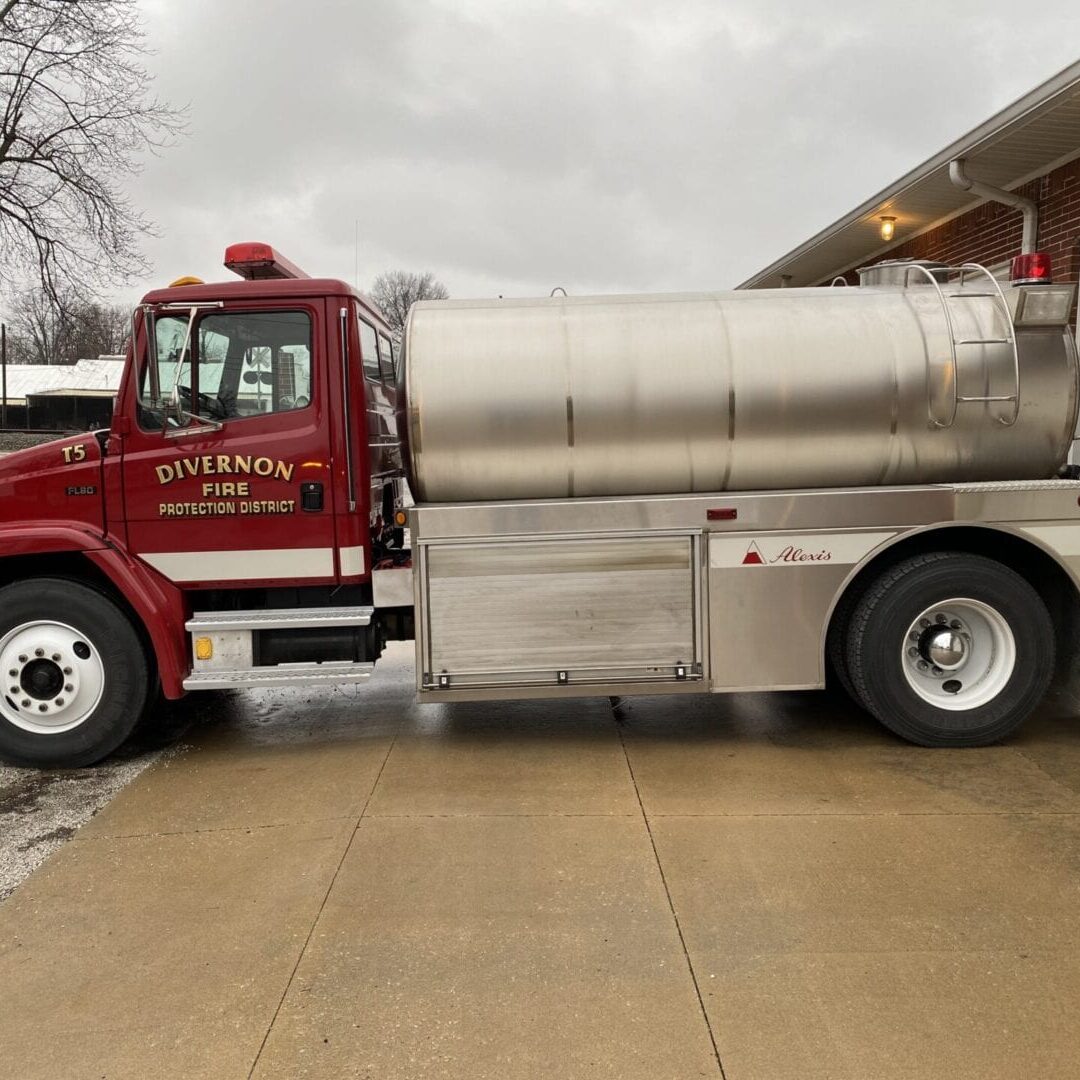 Tanker / Tender 1505
2001 Alexis Freightliner carries 2000 gals of water, a portable ground tank, and an 18 hp pump. It serves as a water supply unit on rural fires and field fires.